Global Inkjet Systems (GIS), a leading developer of software, drivers and electronics for industrial inkjet printheads, announces that it now supports the Fujifilm Dimatix Samba™ printhead.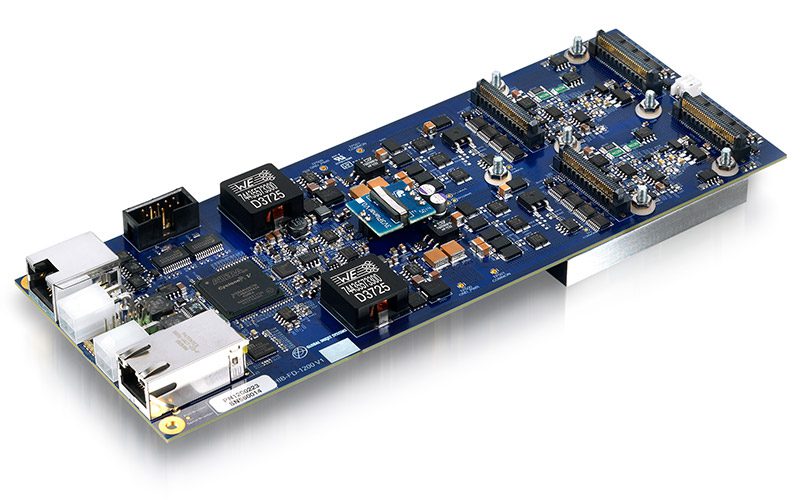 GIS has designed a new Head Interface Board (HIB-FD-1200) to drive the Fujifilm Dimatix Samba™ printhead, providing access to all the standard printhead settings including waveform control for binary, greyscale and multi-pulse printing. Designed with a small form factor suitable for both compact systems and large arrays, the HIB-FD-1200 provides direct communication between the Samba™ printhead and the GIS Print Manager Board PMB-C8-3. Each HIB-FD-1200 can support 2 x Samba™ printheads per board.
The Samba™ printhead has 1200 dpi native resolution and a native ink drop size of 2.4 picoliters – and can jet a wide range of fluids including UV curable and aqueous inks. Each printhead has a print width of 43mm (1.7 inches) and its scalability enables many individual printheads to be aligned to form a single, tightly integrated print bar. It is targeted at high quality commercial print, labels, packaging, and textile applications.
Nick Geddes, CEO of GIS commented, "GIS has particular expertise in supporting high resolution, high data rate printheads and we see the ability to drive Samba as a critical addition to our product range. There is a lot of demand for Samba from the OEMs and integrators and 2015 will see a significant number of product introductions".
The new GIS Head Interface Board for Samba™ is in pre-production and is scheduled to ship to customers in Quarter 2 of 2015.
We are proud of what we do and how we do it
Our products drive thousands of inkjet printheads in single pass and scanning systems worldwide