Global Inkjet Systems (GIS), a leading developer of software, drivers, firmware and electronics for industrial inkjet printheads, today announced a new product range of ink system components.
GIS is providing enabling technologies to help system integrators and machine builders develop their own customised ink supply systems. GIS is not offering complete ink supply systems.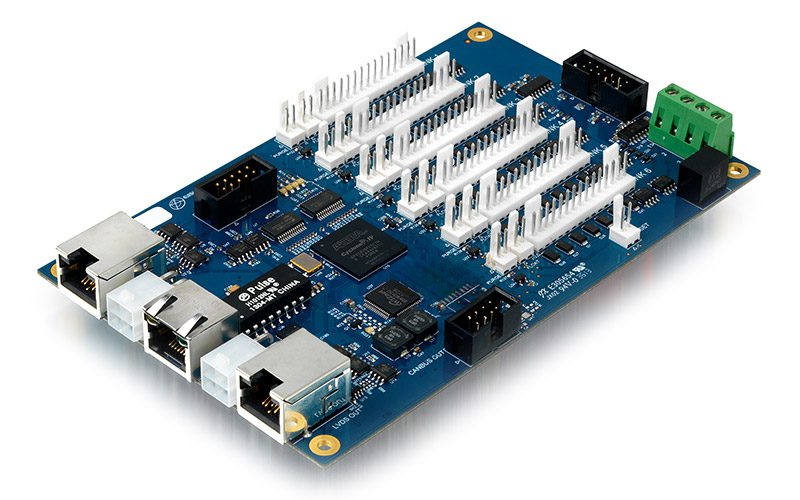 GIS has designed electronics and software for ink supply system control and also offers optional additional support including a range of header tanks, system controls for pressure, filtration and degassing, plus system design and consultancy.
GIS provides the parts of the ink supply systems that require significant development time, and "Building reliable ink systems can be time consuming and challenging" explains Nick Geddes, CEO of GIS. "The aim of the GIS product portfolio is to help customers reduce their development time and get product into production as quickly and efficiently as possible. Our electronics and software for driving inkjet printheads have been achieving this for several years – and we were finding that developing ink systems to tight deadlines was becoming a challenge for some machine builders. So two years ago we decided to invest and develop this new product range."
The GIS ink control board can support up to 6 fluids/inks (multiple boards can be connected for systems with more than 6 inks) and can be used with printheads with different ink flow modes – no flow for end shooter printheads, low flow recirculating and controlled flow recirculating for heads with ink circulation capability.
"The need for recirculating ink systems is increasing" added Nick Geddes, "and more printheads now offer this capability. Sometimes recirculation may only be needed for inks prone to sedimentation, such as white ink, but in manufacturing applications all the inks or fluids may benefit from recirculation – adding reliability to the whole printing system."
For companies requiring additional support, GIS also offers a range of header tank designs, pressure control, filtration, degassing and refilling systems plus design consultancy and technical support. The GIS header tank designs also take into account different space restrictions and ink capacity requirements for different applications and printer sizes. The designs can be customised, enabling machine builders to develop their own bespoke solutions, tailored to their specific system requirements.
We are proud of what we do and how we do it
Our products drive thousands of inkjet printheads in single pass and scanning systems worldwide