Global Inkjet Systems (GIS), a leading developer of software, electronics and ink supply components for industrial inkjet systems, has launched new features and capabilities to its Atlas® User Interface (UI) and Machine Control software development kit (SDK).
Atlas provides OEM system builders with a modern UI which can be customized to incorporate branding, different colour schemes, languages and customer-specific functionality.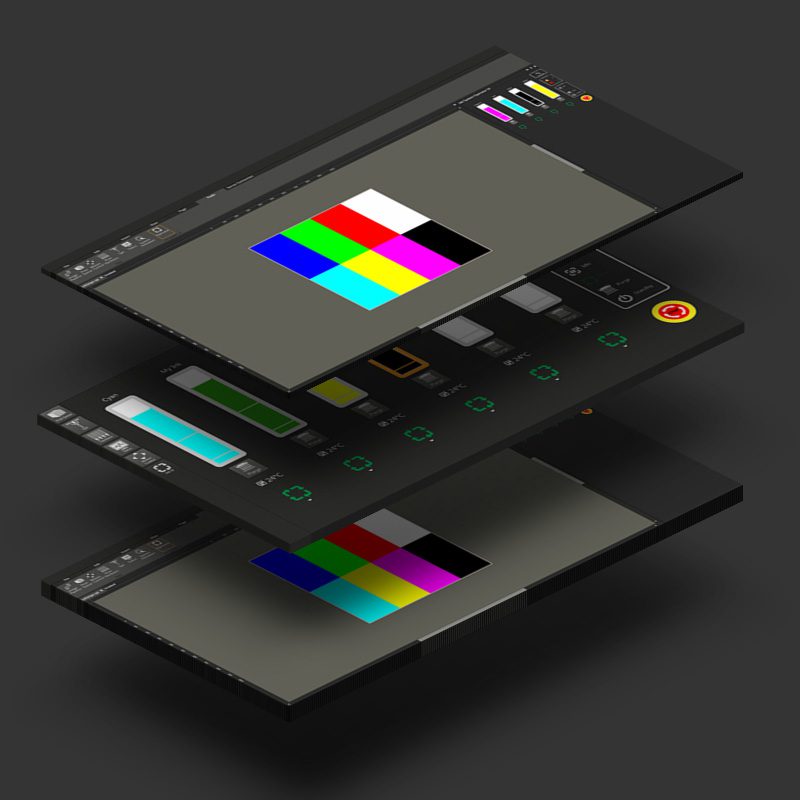 Built on Microsoft industry standard .NET and WPF platforms, the Atlas® UI now provides two different interface control options for its tools. At InPrint 2015, Atlas was initially launched with a Window control option. This interface gives the operator/user access to many different commands and features – and this level of access may not be suitable for all applications.
GIS has now added a Kiosk control option, which provides a simpler UI where system builders can "lock down" access to specific tools making the UI suitable for applications where operator access must be tightly controlled – for example as part of a multi-stage manufacturing process or for high security pharmaceutical applications.
In a further development of Atlas®, GIS is now offering a choice of Themes for the UI – available for both Window and Kiosk options. Each Theme has a different style and background colour allowing GIS customers to immediately differentiate their UI. System builders then have the option to customise the Theme they have selected by adding branding, changing function keys, colours and languages as desired. GIS will add new design Themes regularly, building up a library of options for machines builders.
A new Ink Cost Calculator has also been added to the standard tools offered by Atlas®. This tool provides details on ink consumption by colour and drop size.
"These latest features are just part of our ongoing investment into our Atlas® software platform" comments Nick Geddes, CEO, adding "we will continue to add more options, tools and functionality into the Atlas® UI and we will also be announcing the next stage of the Atlas® Machine Control SDK soon."
GIS is now shipping Atlas® as standard to all new customers and assisting existing customers to upgrade to the new platform.
We are proud of what we do and how we do it
Our products drive thousands of inkjet printheads in single pass and scanning systems worldwide