Global Inkjet Systems has announced the development of their head personality board for the new Konica Minolta 1024i series printheads.
The Konica Minolta 1024i printhead is three times the speed of the existing KM1024 series and is expected to be used in many applications including textile, ceramics and packaging.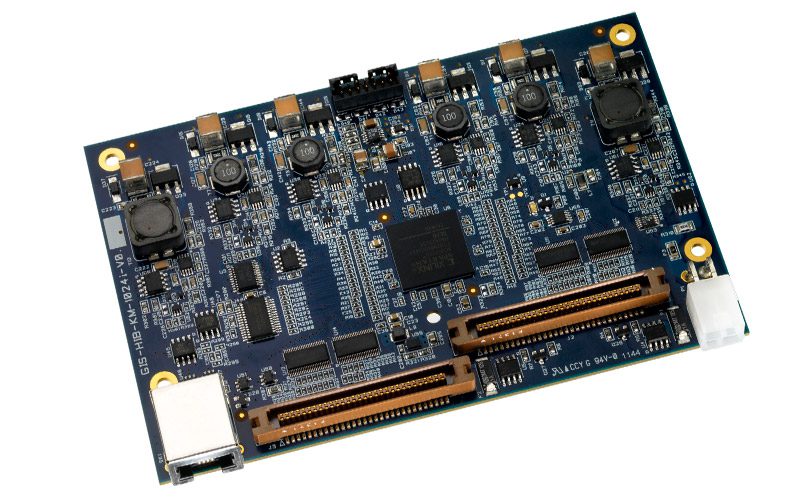 GIS electronics are scalable and so systems are able to drive very large numbers of printheads. It is not unusual for over 100 industrial inkjet printheads to be integrated into a single pass or large XY scanning machine – with even greater numbers possible. This capability is now open to customers wishing to build systems incorporating the new KM1024i series printhead.
"Our close cooperation with Konica Minolta enabled us to develop the 1024i solution in time to coincide with the availability of the printheads to OEM customers" commented Nick Geddes, CEO of GIS, adding that "initial GIS partner customers are now developing systems for demonstration at Drupa 2012."
The new GIS Head Personality Board (HIB-KM-1024i) is able to drive two KM1024i printheads from a single board, enabling compact system designs.
The core electronics technology of GIS is the separation of data handling and printhead control. Data handling is managed by the GIS Print Manager Board, which connects to the Head Personality Board, which in turn allows access to all standard printhead settings. For the KM1024i, the GIS Head Personality Board provides independent thermal control, drive voltage control, waveform timing and printhead PROM read back for each printhead.