PMB-C2 – 2 Channel – USB 2.0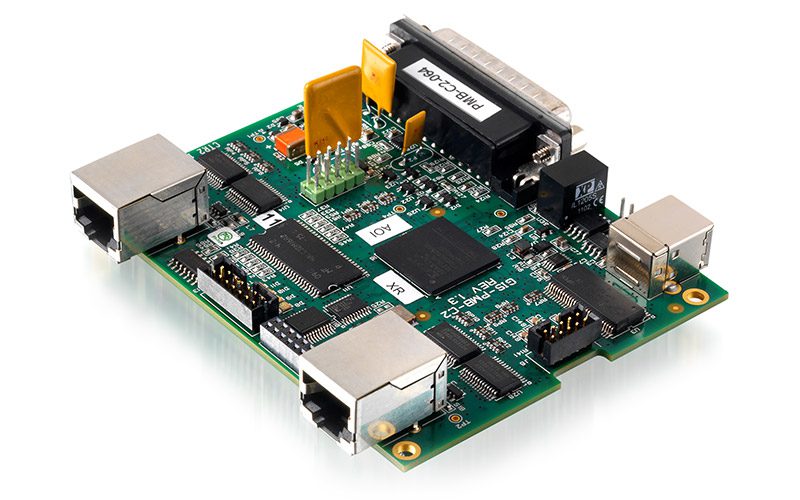 GIS Inkjet Operating System
The PMB-C2 is a core hardware component of the GIS Inkjet Operating System. It enables a standard Windows PC to drive multiple industrial inkjet printheads via USB 2.0 in Single Pass, Scanning XY and custom system. The PMB-C2 also supports drop watching.
Complete Printhead Control
The PMB-C2 provides read and write access to all available OEM printhead settings including temperature control, voltage and waveform settings, binary and greyscale calibration.
Drop Placement Control
The Advanced Encoder Manager System (AEMS) supports industry standard encoders and product detect / print go signals and provides per-printhead encoder divide and sub-pixel adjust, delivering complete drop placement control and repeatability.
Features
| | |
| --- | --- |
| PC to PMB Comms (Mb/s) | USB 2.0 (370) |
| Max. Memory (MB) | 64 |
| Channels | 2x 200Mb |
| Encoder | RS422 & TTL Quad. |
| Print Go | RS422 & TTL, 32 deep |
| Maximum System Size | No Limit |
| PMB – HIB Cable length | 10m |
| Encoder and Print Go Daisy Chain | Yes, RS442 |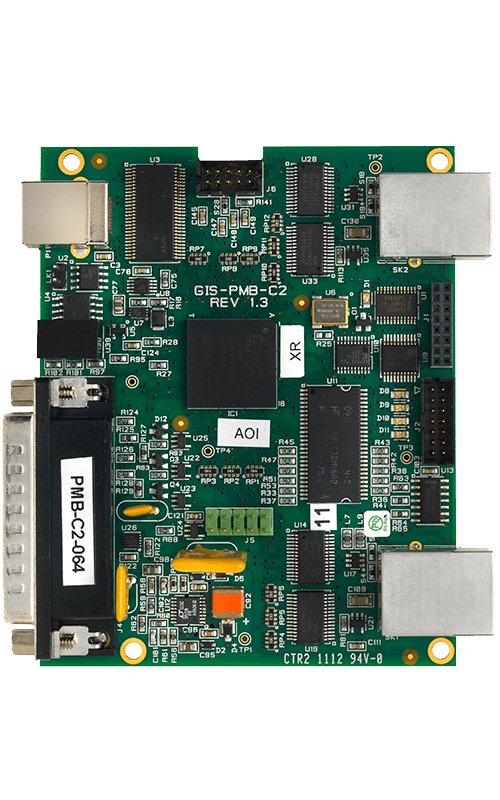 Connectivity
The combined PMB-C2 is a component of the GIS Inkjet Operating System. It is designed to drive any manufacturer's printhead using GIS Head Personality Boards.
Scalability
Multiple PMB-C2s can be stacked to drive larger arrays of printheads.
Performance
Each printhead is driven by a dedicated high speed channel capable of delivering print data on demand in the most demanding of applications.
High speed on-board RAM provides ample buffering for wide-format and single pass systems, allowing the specialised software drivers to deliver continuous static and variable data streams to the printheads.
Advanced Applications
With the power to simultaneously drive multiple printhead technologies off the same system at different resolutions, the PMB-C2 opens up a world of possibility for printer development and manufacturing.
Download Datasheets
GIS Print Manager Boards
Click the link below to download the pdf datasheet: