Developed to meet the ever-increasing market demands of graphics and non-graphics markets, the company's range of products offers original equipment manufacturers (OEMs) and system builders the ability to meet the requirements of high-end, demanding industrial applications. During the show, senior members of the GIS team will be available on Stand A4 2664 to discuss the latest print quality optimisation software solutions, ink delivery system (IDS) components and printhead control capabilities.
Atlas IQ® Tools – GIS's powerful image optimisation software for digital printing. GIS works closely with its customers to optimise digital print performance, and the Atlas IQ Tools are a comprehensive software solution for achieving superior print quality. Atlas IQ Tools minimise defects including missing lines due to nozzle failures; nozzle to nozzle density variation; poor colour reproduction; grainy images; and printhead to printhead banding. Atlas IQ Tools are fully integrated with the GIS Atlas software platform but can also be implemented alongside software tools from GIS partners or third parties.
Ink / Fluid Delivery Systems – GIS introduces its new PEEK Header Tank for ink and fluid delivery systems to offer extended materials deposition compatibility. Specifically designed to offer high resistance to aggressive fluids, and incorporating an FFKM gasket, as with all GIS header tanks, the PEEK version is available in different sizes according to each system's requirements. This is the latest addition to the company's already successful production-proven range of components – comprising software, electronics, and all key system elements for different flow rates, with optional independent pressure control per fluid.
Drive Electronics – GIS continues to expand its drive electronics product range to provide comprehensive, high-performance and flexible datapath solutions, supporting the major printhead manufacturers for the ever-increasing number of applications in the industrial print sector. GIS electronic design and quality components provide exceptional waveform generation, monitoring and digital control of printheads – delivering world class productivity, print quality and system reliability.
"We are delighted to be able to attend a face-to-face event and are excited for the opportunity to discuss the value propositions for our latest product offerings," said Debbie Thorp, Business Development Director, GIS.
To find out more, visit Stand A4 2664 at InPrint Munich 2022.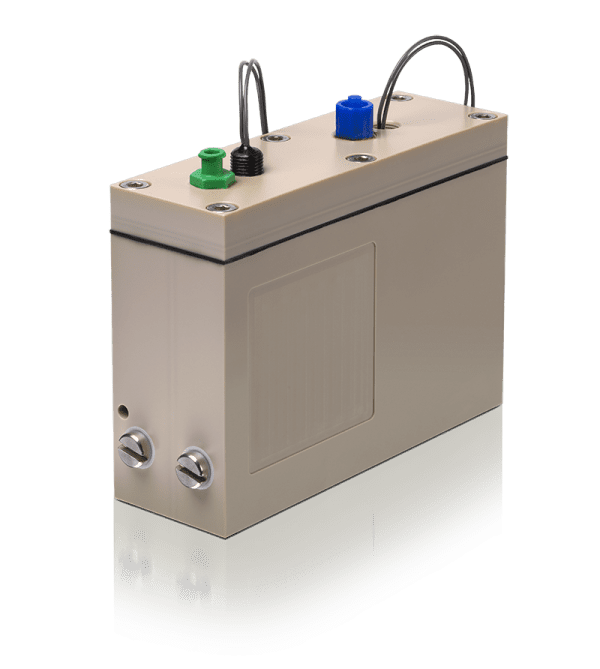 Ink / Fluid Delivery Systems PEEK Header Tank
We are proud of what we do and how we do it
Our products drive thousands of inkjet printheads in single pass and scanning systems worldwide