Global Inkjet Systems (GIS), a leading developer of integrated printhead operating systems, today announced new electronics hardware and software drivers specifically designed for the Kyocera KJ4 piezo inkjet printheads.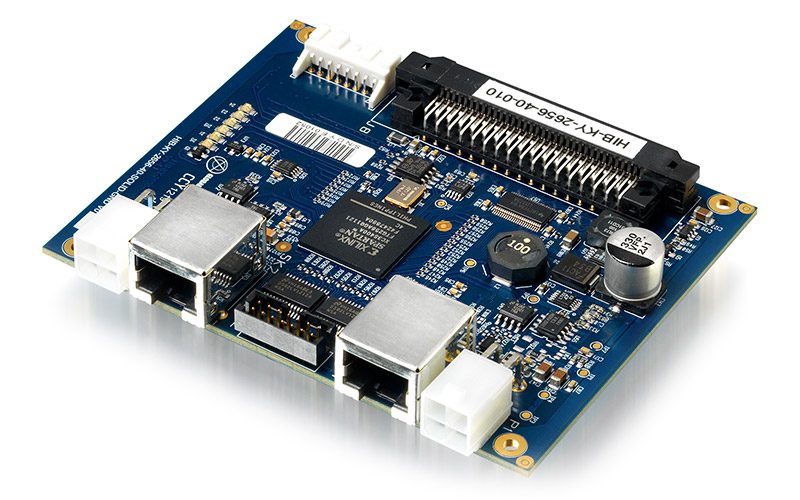 The Kyocera KJ4 printhead has 2,656 nozzles, a 4.25 inch print width and prints 600dpi at up to 30 kHz. Several presses have been launched incorporating the KJ4 and the new GIS electronics and software drivers will enable many more companies to integrate this advanced printhead technology into their systems.
The new GIS Head Personality Board (HPB) for the KJ4A and KJ4B printheads forms part of the GIS Inkjet Operating System™, which provides a complete data-path solution from PC to printhead. OEMs and systems integrators will find that the KJ4 HPB and software drivers will shorten the time to market for system development, providing application-ready equipment and offering substantial savings over internal development time and resources. Inkjet ink manufacturers will also find the GIS portfolio of products offer a cost-effective solution to drive the Kyocera KJ4 for ink development and optimisation.
The GIS KJ4 HPB (model HPB-KY-2656) comes in a compact ½ Eurocard format (100mm x 80mm) and includes the following features:
1, 2 and 3 bit grey level support
Up to 30kHz firing rate
Configurable palette mapping (drops per grey-level control)
Printing with fully variable data Printhead temperature control (user configurable)
Automatic IC temperature related print shut off mechanism (user configurable temperature)
"We are very excited to be supporting the Kyocera KJ4 range of printheads. Combining such a high performance printhead with our complete datapath product offers a compelling solution to the market, and we will also be well-placed to support the next generation 40-60 kHz printheads," said Nick Geddes, Managing Director of GIS.